Yeah, so, they said we'd get a lot of snow and I said, "Sure we will. Last time they said that we got a dusting."
Sooo, we're iced in. And by "iced in," I mean that there are several inches of ice on the now-impassable interstates and the kids have been out of school for two days and probably won't be in tomorrow either, since it won't warm up enough to thaw the streets.
We went sledding.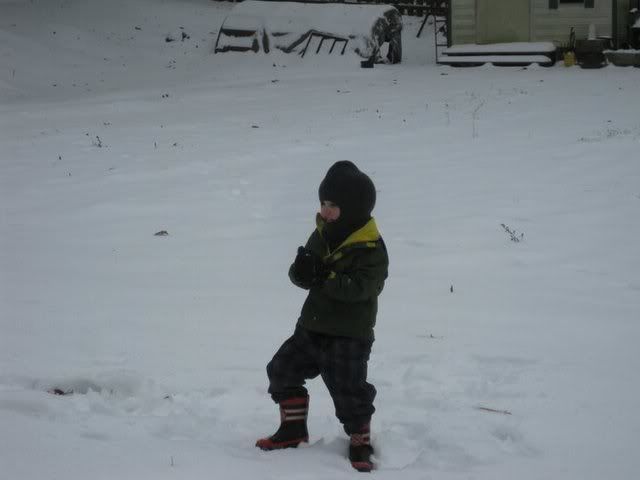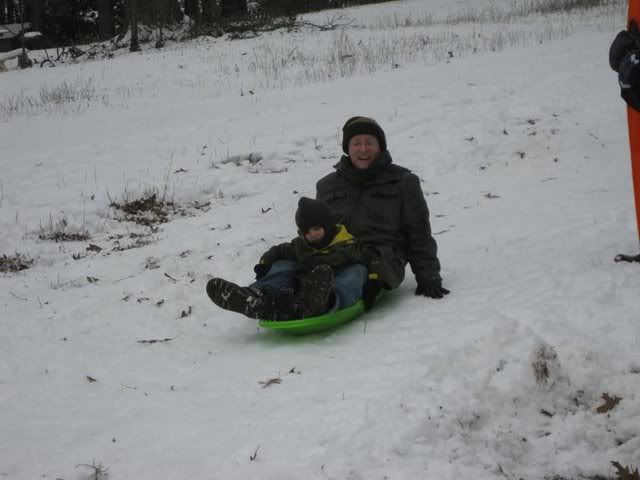 Last night the kids were so tired they were falling asleep eating, wobbling and chewing with their eyes closed. I made one of our favorite dinners--breakfast--and they were still almost too tired to eat it.
Mon: Breakfast
Tues: Spaghetti Squash with White Beans Provençale, crescent rolls
Wed: Thai chicken and coconut soup
Thurs: Curried salmon cakes, green beans
Fri: Bacon,onion, and lentil skillet